DIFFERENT VANTAGE POINTS!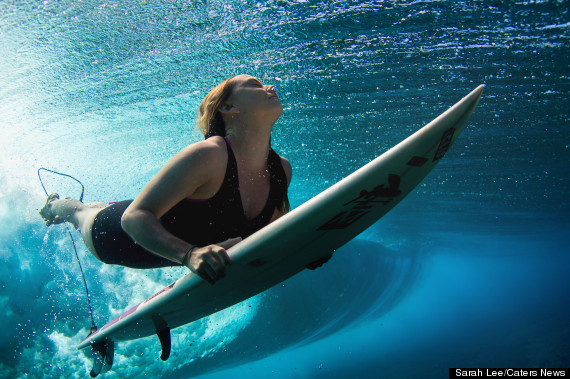 Accepting Other Views
Complimentary Innovation
Disabilities, Disabled BUT NOT Unable
Disruptive Innovation
Intelligence
Lesbian, Bisexual, Gay, Transgender (LGBT) and Allies
Out Of This World
Muslim in America
Persona
Politics
Points of View
Transgender
Work-Life Balance
When Things Go Wrong
Accepting Other Views
Each individual has a unique history - one that includes experiences, culture, faith, family, survival and education - and so each of us has a completely unique vantage point. These differing perspectives, if properly and fully tapped, can offer a tremendous competitive advantage to organizations. By understanding how people from different backgrounds tick, and fostering a culture where everyone feels respected, accepted and appreciated, you can create a stronger, more productive and engaged workforce - which will boost morale, innovation and revenue!

Each person creates subconscious lenses, filters and grids to interpret the "reality" of the world we see, yet it is only a vantage point that may not necessarily represent "absolute truth" from ALL angles. As such, each person's mental filters have different tints, different gradients, different magnifications, different polarizations that allow them to see things that you and I may not see, or even comprehend. It is there though, and only by engaging in conversation can we tap the infinite potential of our collective minds.
A simple example of how individuals can view one thing as two totally separate things is illustrated in the adjacent picture. Is this a picture of a young lady OR an old woman?
Your eyes will naturally gravitate to one female generation based on your conditioning; others will see the opposite generation with equal ease. Crossing the barriers to see both may be challenging. It will take your eyes, and mind, time to adjust, which is analogous to our thinking in life, but once you see it, you will immediately discern the images every time you look at the picture.
Find out your implicit associations about race, gender, sexual orientation, and other topics at Harvard University's Project Implicit!
The Implicit Association Test (IAT) measures attitudes and beliefs that people may be unwilling or unable to report. The IAT may be especially interesting if it shows that you have an implicit attitude that you did not know about.
Complimentary Innovation
How can technology and the visual arts come together? See why Hewlet Packard is hiring dancers.
Disabled BUT NOT Unable
The World Health Organization defines disability as an umbrella term, covering impairments, activity limitations, and participation restrictions. An impairment is a problem in body or structure; an activity limitation is a difficulty encountered by an individual in executing a task or action; while a participation restriction is a problem experienced by an individual who may not be able to fully involve themselves in life's daily pursuits. Thus disability is a complex phenomenon, reflecting an interaction between features of a person's body and features of the society in which he or she lives.

Workers with disabilities have unique skills, knowledge and life experiences that add another dimension to the diversity of thought which contributes to the effectiveness of an organization. Disabilities can be regarded as:
Visible
Non-Visible (e.g.- hearing loss, diabetes, cancer, low vision, color blind, mobility limitations, ADHD and PTSD)
The Veterans Administration designates some of the veterans as partially disabled, while others are considered fully disabled. The Bureau of Labor Statistics reported in 2012 that one out of every four of the 2.3 million who served in Iraq and Afghanistan have a service connected disability (i.e.- 633,000).

*** More Coming Soon ***
Disruptive Innovation
Who are the movers and shakers? What is their background? Where do they come from?
Intelligence
Daniel Goleman's Emotional Intelligence: 10th Anniversary Edition; Why It Can Matter More Than IQ
essential premises require effective awareness, control and management of one's own emotions, and those of other people. The Emotional Quotient (EQ) he introduces that each person has embraces two aspects of intelligence which embody an understanding of yourself, your goals, intentions, responses, behavior AND an understanding of others, and their feelings. Higher EQ offers better leadership! Goleman identifies the five "domains" of EQ as:
Knowing your emotions
Managing your own emotions
Motivating yourself
Recognizing and understanding other people's emotions
Managing relationships, ie., managing the emotions of others
Where do you feel you stand on each of the above measures? Goleman further describes seven intelligences that people can have. What could you do with a mix of these in your project, or program?
Interpersonal Skills
Intrapsychic
Kinesthetic Genius (Physical Learning)
Mathematical - Logical
Musical
Spatial (ability to visualize with the mind's eye)
Verbal
Same Gender Unions
In terms of sex, there are those that carry the flag of "heterosexuality rules" with boldness and noble intentions. There are others though who find connectedness, purpose and caring with the same sex.
Taking a general hard line position on the sexual orientation of individuals is a way of imposing our views detrimentally upon others with an air of superiority that benefits none. If one can find love, be responsible and nurture another human being in the way that tends to their physical & emotional needs... it is their right, it is their own personal culture. Here is one mother and legislator's touching perspective.
Out Of This World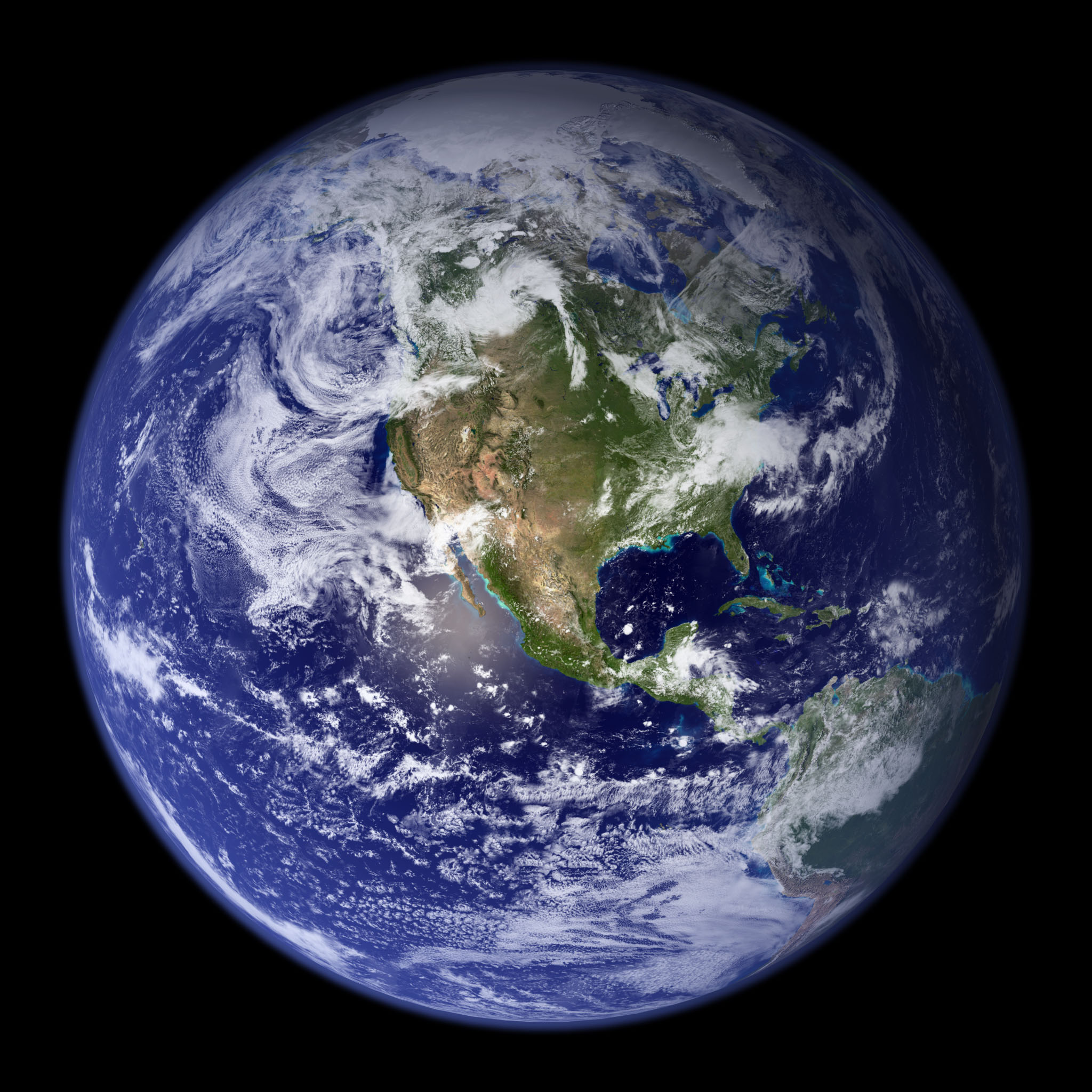 "I really believe that if the political leaders of the world could see their planet from a distance of 100,000 miles their outlook could be fundamentally changed. That all-important border would be invisible, that noisy argument silenced. The tiny globe would continue to turn, serenely ignoring its subdivisions, presenting a unified facade that would cry out for unified understanding, for homogeneous treatment. The earth must become as it appears: blue and white, not capitalist or Communist; blue and white, not rich or poor; blue and white, not envious or envied."
Michael Collins
Gemini 10 & Apollo 11 astronaut
Muslim in America
Muslim in America
Persona
Who are we? How do we acquire our skills, our experience? What are our vantage points? Environment and Culture have a large bearing on how we grow up and it is beyond our control. What geo-coordinate on the globe were we fortunate enough to be born in? How would our life be different if it had been another coordinate?

Our internal drive, our environment, our exposures will all have a being on our character. The good things in life, as well as the "bad" things can be sources of strength. The old adage "Anyone can take the helm when the sea is calm" rings true; when there is potential for something going wrong, we want someone who has "been there, experienced that" and come out of the ordeal to help us through the challenges of tomorrow. Is that you, is that your neighbor, your teammate?


"However far the stream flows it never forgets its source."
Proverb of the Yoruba People
Politics
How do liberal or conservative views shape our lives?


Points of View
Is there an absolute right, or an absolute wrong?
Does it matter?

What is the measure importance we place on the decisions we make about people we meet, people we interact with or... with whom we work side-by-side? Everyone has a unique gift to offer but in our quest to safeguard ourselves, and our kind, we build barriers that impair our ability to communicate, understand, appreciate and reach higher levels of collective achievement.
Fear of the unknown, fear mongering and fear of fear are human attributes that are easily activated. We let human emotion overtake an ability to minimize ignorance with exploration and, understanding of "the other side." More often than not:
Faulty
Evidence
Appearing
Real
takes hold. This "justifies" the barriers we build and in turn - all the people of the world - reflect back to us the attitude we present to them. We are all taking our cues from each other. We live in tiny prisons of our own fashioning. Earl Nightingale, in his popular Lead The Field
provides the following estimate of the things people worry about:
Things that never happened
40%
Things over and past that can't be changed by all the worry in the world
30%
Needless worries about our health
12%
Petty miscellaneous worries
10%
Real, legitimate worries
8%
In short, 92 percent of the average person's worries take up valuable time, cause painful stress - even mental anguish - and are absolutely unnecessary. We can change course, or continue to spend unnecessary force safeguarding antiquated beliefs that foil our lives.
When you assume you make an 'ass' out of 'u' and 'me'
Culture polarizes our views. A 2012 study found that people with technical smarts just use their abilities to better rationalize their already-held views. Fitting in with friends matters a lot more to people. The researcher at Yale Law School used climate change as the basis of the study in Culture splits climate views, not science smarts. Fitting in (in our respective social settings) influences how receptive people are to adopting new views. Understanding this human trait (which applies to faith, family, culture) is paramount and need not be a source of conflict but rather a gradual educational process where the broader social environment changes in concert with emerging views.
Our lives, our cultures, are composed of many overlapping stories. Novelist Chimamanda Adichie tells the story of how she found her authentic cultural voice - and warns that if we hear only a single story about another person or country, we risk a critical misunderstanding.
Transgender
'I want some happiness.' Former Navy SEAL comes out as transgender.

Athlete Chloie Jonsson and CrossFit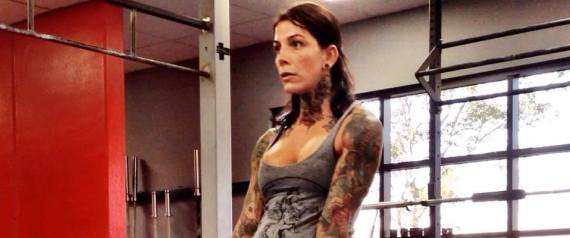 Bruce Jenner's evolution from an Olympic gold medalist whose masculinity was enshrined on a Wheaties box to a shapely woman posing suggestively on the cover of Vanity Fair in 2015.

A former college football player, Jenner became an international celebrity when he won the gold medal in the men's decathlon event at the 1976 Summer Olympics in Montreal. For years, he was an American cult hero winning an event dominated by Soviet Union athletes during the Cold War.

Bruce Jenner was married for 23 years and has 6 children. He divorced before his tranformation into Caitlyn in 2014
Work-Life Balance
There is a growing voice from the Millenials and Gen-Yers that work has its place in the cycle of life but it is only a component. In America there is a strong "Work-to-Live mindset" whereas in such countries as the UK their is a "Live-to-Work" mindset. In a business environment, we are looking for results so is this mindset detracting, or enhancing, productivity?

40 hours yields optimum productivity. You may think you're getting more accomplished by working longer hours. You're probably wrong.

Why four-day workweeks are best. When there's less time to work, there's less time to waste.

When Things Go Wrong
On April 15, 2012 a bombing occurred at the Boston marathon. Here is one individual's perspective, Comedian-actor Patton Oswalt, which went viral on the Internet.

I remember, when 9/11 went down, my reaction was, 'Well, I've had it with humanity.' But I was wrong,'
This is a giant planet and we're lucky to live on it but there are prices and penalties incurred for the daily miracle of existence. One of them is, every once in awhile, the wiring of a tiny sliver of the species gets snarled and they're pointed towards darkness.

But the vast majority stands against that darkness and, like white blood cells attacking a virus, they dilute and weaken and eventually wash away the evil doers and, more importantly, the damage they wreak. This is beyond religion or creed or nation. We would not be here if humanity were inherently evil. We'd have eaten ourselves alive long ago. So when you spot violence, or bigotry, or intolerance or fear or just garden-variety misogyny, hatred or ignorance, just look it in the eye and think, 'The good outnumber you, and we always will.'



More COMING SOON!